Milano Cortina Winter Games 2026 Packages
6 - 22 February 2026
Winter Games 2026 Higlights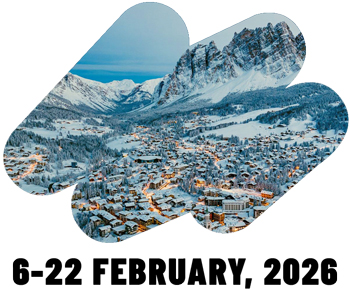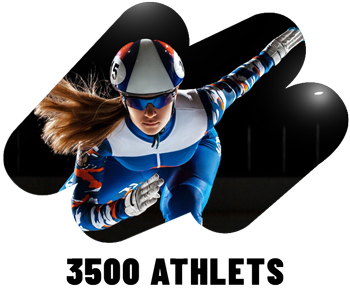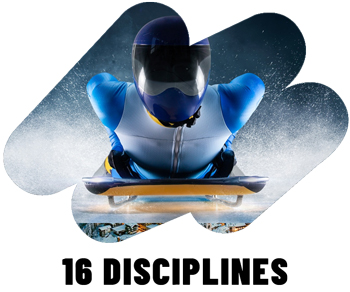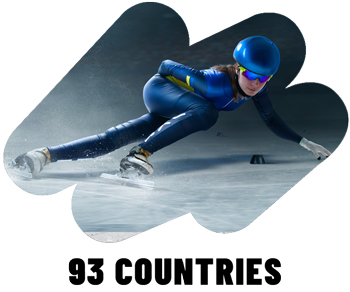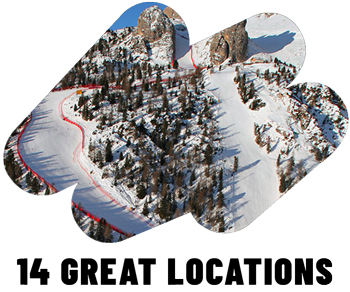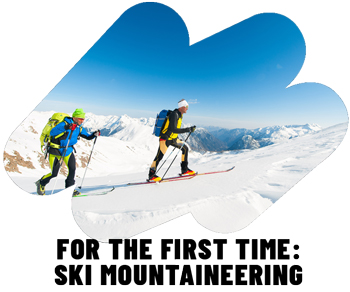 The Event
Planning a trip to the Winter Games can be a bit challenging considering the diverse range of events, venues, and sessions packed into the two-week schedule. Let us know the specific events you wish to attend during the Milano-Cortina Winter Games 2026, and we'll curate a personalized itinerary that seamlessly covers them all, whether it's skiing, ice skating, or curling, or a mix of everything.
Our travel packages encompass handpicked accommodations in convenient locations, smooth transfers, captivating tours, and round-the-clock on-site support, ensuring a comprehensive and stress-free experience.
With a track record since 2016, we've served over 4,500 content travelers who've participated in the world's most anticipated sporting events, including the FIFA World Cups of 2018 and 2022, The 2024 Paris Summer Games, Roland Garros, Formula 1 races, Euro Cup, Champions League matches, and more.
We take pride in being an Australian-owned company that you can trust with absolute peace of mind.
Immerse yourself in the excitement of the eagerly awaited Milano-Cortina Winter Games 2026. Imbibe the pulsating atmosphere as the world's elite athletes gather to kick off this prestigious event—the largest ever hosted in Italy.
Disciplines
•

Alpine skiing

•

Biathlon

•

Bobsleigh

•

Cross-country skiing

•

Curling

•

Figure skating

•

Freestyle skiing

•

Ice hockey
•

Luge

•

Nordic combined

•

Short track speed skating

•

Skeleton

•

Ski jumping

•

Ski mountaineering

•

Snowboarding

•

Speed skating
Locations And Venues
Milan
•

Meazza Stadium

•

Palaitalia Santa Giulia

•

Forum Di Assago

•

Piazza Duomo

•

Rho Fiera Milano
Cortina D'ampezzo
•

Olympia Delle Tofane

•

Cortina Sliding Centre

•

Cortina Olympic Stadium
Val Di Fiemme
•

Predazzo Ski Jumping Stadium

•

Tesero Cross-country Skiing Stadium
Valtellina
•

Livigno

•

Bormio Stelvio
Milano Cortina Winter Games 2026 Schedule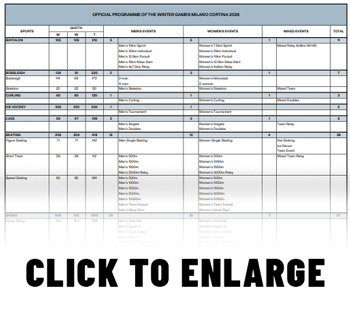 Choose your travel package
Our reviews
Robi Mitchell
USA

Highly Recommend!!!! They are very organized, my experience was amazing thanks to World of Discovery. Made sure my first World Cup was one to remember. Will travel with again. Highly recommend 10/10
Susan & James, USA
USA

As avid sports enthusiasts, particularly in tennis, my husband and I have eagerly awaited the opportunity to venture out again after years of staying home due to the COVID situation. We decided it was time to break free and fulfill our dream of visiting France to witness the thrilling Roland Garros tournament. While we typically prefer organizing our own travels, we recognized that exploring a vast country like France warranted the expertise of a travel agency. Our aim was to take a tour that encompassed attending the male semifinal and final matches, as well as visiting Normandy's Landing Beaches, the renowned wine regions of Champagne and Bordeaux, and ending up with a few relaxing days at the beach. After some initial hesitation, we entrusted World of Discoveries (Wofdi) with our travel plans, and it turned out to be a remarkable decision. Wofdi meticulously designed a comprehensive itinerary that not only fulfilled our desires but surpassed our expectations. The knowledgeable guides who accompanied us throughout the journey, the seamless transport arrangements, and the exceptional attention to detail demonstrated by the Wofdi team left us in awe. Looking back on our trip as we now bask in the delightful sunshine of Nice, we can confidently say that every aspect was flawlessly planned and executed. We extend our heartfelt gratitude to the entire team for making our European summer vacation truly unforgettable.
Rene & Patricia Aguirre Olivares
Mexico

We have some issues with FIFA Haya card, and the agency support us all the time, ensuring we could enter to the stadium. Our manager behavior was so kindly and very responsible to support us at any moment.
Hugo & Carolina Ayon
USA

WOFDI was always so helpful and organized during our Qatar World Cup trip! Want to thank Mike for always being available and willing to help whenever we needed!
Diana Kammunkun
USA

Best Staff, Great Communication The communication and assistance from the Michael from the beginning, Alex during the pre-tour and post tour and Anna during the tour was better than exceptional; we were well taken care of. The staff truly cared about us having a memorable experience and their efforts greatly contributed to that happening. I'll definitely be looking into their other tours.
Jeff & Cathy Sisler
Canada

We came across WOFDI last spring when we were trying to figure out how to attend the World Cup. The staff at WOFDI organized game tickets and accommodation for us. Communication was excellent throughout. They provided airport transfer and cultural tours as well. Wonderful experience!