Why choose us

Discover our planet
World's most fascinating events and amazing travel destinations off-the-beaten-path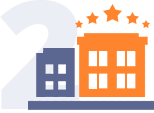 Travel with comfort
Expert pre-trip travel planning, high rated hotels, comfortable transport

Join the Club
Become a member for free. Bring your friends and get great discounts

We are always in touch
Word of Discoveries 24/7 support via phone/WhatsApp

Feel the difference
Our tours have more inclusions than many lookalikes and no hidden costs

Trustworthy
Australian owned company. Experienced in travel, responsible in business
World of Discoveries
Club Membership
More than 1500+ Club Members
LEARN MORE
Step Into the World of Discoveries!
From our carefully-crafted trips, exclusive events and experiences to our tribe of passionate Travel Directors, Local Specialists, Planning Professionals, we enable you to discover the rich diversity of the World so you're free to just be happy, be involved, be in the moment.
With more than 10 years of experience, we carefully tailor your trip even if you join one of our set group departures. We take care of you from the moment your plane lands at the airport and until we say our farewells. Our support team is available 24 hours to assist you with any matters arising.