Why choose us

Trustworthy
Proudly Australian owned and operated, experienced in travel offering peace of mind

Serving you since 2016
Over 4,500 travelers have attended the world's most sought-after sporting events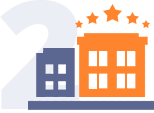 Group & Private Tours
Travel with like-minded people, or opt for fully customizable package

98% satisfaction rate
Proudly achieved satisfaction rate. Club discounts for returning guests.

We are always in touch
On site managers and 24/7 support via phone/WhatsApp

Feel the difference
Our tours have more inclusions than many lookalikes and no hidden costs
World of Discoveries
Club Membership
More than 1500+ Club Members
LEARN MORE
Our reviews
Hugo & Carolina Ayon
USA

WOFDI was always so helpful and organized during our Qatar World Cup trip! Want to thank Mike for always being available and willing to help whenever we needed!
Michael Morcos
Australia

Qatar World Cup experience was awesome, I travelled in 2018 with Varya and the team with my dad, this time around took my cousin and both times the team went above and beyond expectations. Thank you to the World of Discoveries team. Looking forward to USA, Mexico, Canada or even potentially Asian Cup in Qatar.
Carlos B & Family
Argentina

Very professional people Very professional people, made our stay a great one, everything was according to what was offered in Hospitality Tickets, hotel, transfers and tours I would definately go with WOFDI to the next Fifa World Cup 2026 Vamos Argentina!!!!!! Thank you
Juan Torres & Family
Mexico

World Cup experience (A+) It is great when companies do exactly what you paid for. Host Anna, was amazing at answering all questions and posting in the WhatsApp groups the timings and what to expect in each of the stages of the trip. Seats could have been a little better but we were told that it was a Fifa decision.
Karen Stowell
Australia

Varya and her team made everything run smoothly. We had World Cup tickets already purchased but could not marry with accommodation. Varya came up with an itinerary included flights, transfers and hotels, supported by 24 hour help, which was tested on several occasions. We have no hesitation in recommending WofDi, and foresee using their services again. Thank you so much for so much
Rene & Patricia Aguirre Olivares
Mexico

We have some issues with FIFA Haya card, and the agency support us all the time, ensuring we could enter to the stadium. Our manager behavior was so kindly and very responsible to support us at any moment.
Jeff & Cathy Sisler
Canada

We came across WOFDI last spring when we were trying to figure out how to attend the World Cup. The staff at WOFDI organized game tickets and accommodation for us. Communication was excellent throughout. They provided airport transfer and cultural tours as well. Wonderful experience!
Linh Taylor
Australia

We had such a wonderful time traveling with World of Discoveries. We were there for the World Cup in addition to touring. The company did an amazing job at communicating before, during and after. We felt very safe and taken care of our entire stay. We would highly recommend the company.
Ian C
Australia

World of Discoveries make you feel like you are their only customer (in a good way) that they can personalise and achieve outcomes for the biggest events in the World. Since my awesome experience at the 2018 Men's World Cup in Russia to the recent Women's World Cup 2023 held in Australia and New Zealand, Varya and her team ensure that her customers are satisfied beyond expectations. If you are looking for a real experience and a trusted partner to deliver, you should not hesitate to contact World of Discoveries.
Pascal Adolphe & Family
Australia

The World of Discoveries team made organising a complex holiday to the Qatar World Cup a breeze. My initial contact, Michael, managed to bring the cost of the holiday in line with my budget where other travel agents told me or would be impossible. On the ground we had a great experience on the desert tour and generally had a ball. Thank you
Diana Kammunkun
USA

Best Staff, Great Communication The communication and assistance from the Michael from the beginning, Alex during the pre-tour and post tour and Anna during the tour was better than exceptional; we were well taken care of. The staff truly cared about us having a memorable experience and their efforts greatly contributed to that happening. I'll definitely be looking into their other tours.
Zain Ali
USA

GREATEST TRIP EVER We had the most incredible experience. World of Discoveries made our trip to Qatar for the World Cup so easy and enjoyable. Mike helped us with any questions we had before the trip and anything we needed during the trip. The rest of the staff was so helpful and nice during the trip that it removed any worry we had during the trip so all we had to do was sit back and enjoy the wonders of the trip. I would highly recommend them for use in any trip. By far, this was the best trip I have ever been on and they played a HUGE role in making that the case. GREATEST EXPERIENCE EVER!!!
Jose Leonardo Ramos Mateos

Great experience in Qatar World Cup!!! Great service and support during our trip to Dubai and Qatar for the 2022 FIFA World Cup!!! Helena for the first contact and reservations coordination was just perfect! Michael, Varya, Irena, Anastasia and all the support staff made a great Job and made us feel safe, happy and satisfied with the service and the tours we got. The full tour included welcome party, Desert dinner and show, tour in Dubai and a perfect logistics for travel between Dubai and Qatar. We had no problem with the FIFA hospitality tickets… Simply a perfect and unforgetable trip!!! We will for sure hire World of Discoveries services again soon!!
Carlos Silva, Family & Friends
USA

World of Discoveries went above and beyond on the World Cup tour, aside from the tour in Qatar they helped us and manage the logistics to get small 2-3 day tours to Egypt and Jordan in a marathon but memorable 16 days trip. We got to be in 2 of the 5 wonders of the world (Egyptian Pyramids & Petra; among other places) Everything they promised they delivered and always check on each and everyone on our group of 7. Helen from Spain did all the paper work and signed us up and the the land crew that greeted us in Doha were just perfect! Very well recommended and for the next World Cup and the Olympics they will be our go to people for the planning for a great experience such as Qatar 2022. Well done Wofdi!! Kudos to everyone of you!!! (Helen, Michael, Anna, Lina, Varya, among others) don't meant to leave anyone out intentionally!!
Dragan Rakic
Australia

Great experience and organisation by the team at World of Discoveries - communication was great all the way through the trip
Allison
USA

First time with the World of Discoveries tour but my fifth time overall with tour guided trips. They did an amazing job finding the best hotel places especially the Museum Hotel that was connected to the QT. Loved that we could do laundry since we were traveling for 2 weeks. The selection of itinerary was spot on and had so many wide arrangement for all to participate. The Hobbiton was surprisingly my favorite and definitely need to go. Our tour guide Micheal was extremely friendly, knowledgeable and helpful through your our trip. Communication was very good having the WhatsApp helped with knowing when and where we needed to meet at all times. Plus the other travels on the tour guide was a bonus since we all loved soccer and got along extremely well. OVERALL the trip was a big success and I would ? book another trip with them.
Erika Proano
USA

I decided to take my dad to the World Cup to watch Ecuador play and enjoy the opening ceremony. After some online research, I found World Of Discoveries and I am beyond glad I found them. I trusted them with all the details and our experience was exceptional. World of Discoveries personalized approach is something I beyond appreciate; the team was in touch and answer my questions super timely and very clearly (I had many many questions). I received guidance on next steps as we were approaching the world cup and I knew I was not going to miss any details because they were on top of everything. The World Cup experience was above and beyond what we expected. We didn't have to worry about anything, World of Discoveries took care of the logistics and planned everything for us! even our side trip to Dubai was unforgettable! Thankful to companies that deliver above and beyond expectations and help us make memories that we will cherish forever. I can't wait for our next adventure!
Jorge Oller
Costa-Rica

Our experience with World of Discoveries has been impeccable. From Qatar's World Cup onwards, they will be our #1 choice. Varya, Iren, Nathan, Damon, Iren, Lina; Anna and all the rest of the Wofdi team: Thank you!
Gabriel Carvajal
Mexico

My cousin and I attended the first Mexico soccer games of the 2018 World Cup and World of Discoveries was excellent. The lodging accommodations were great and centrally located. The personnel were wonderful. Thank you Tim for taking care of all our request. I was very surprised to received a message at 3 am informing me that our car was outside waiting to transfer us to the airport. That is the level of service that we received from World of Discoveries. Great company that made our trip even more memorable since it was absolutely hassle free.
John Campbell
Scotland

We booked a tour for Euro 2020, in July 2021, tickets, accommodation, Hermitage and Cathedrals tour, all A++++. Great service, super support, nothing too much trouble at all, used the agency twice now. Super happy.
Bruce McDougall
Australia

I recently toured Qatar during the World Cup with Varya and Mike's team at World of Discoveries. The experience over three weeks was first class. Varya and her team nailed the detail for every aspect of the trip from planning and booking through to the actual travel, tours, sightseeing, transport, accommodation and ticketing to games. They were always accessible to deal with any issues that arose and went the extra mile to ensure the travelling group was happy, organised and safe. And they throw a mean party. I wouldn't hesitate to recommend World of Discoveries for trips of a lifetime.
Robi Mitchell
USA

Highly Recommend!!!! They are very organized, my experience was amazing thanks to World of Discoveries. Made sure my first World Cup was one to remember. Will travel with again. Highly recommend 10/10
Sandy Zheng
Australia

Excellent service with friendly staff. Great organised and information detailed. We appreciate your service and help for this World Cup trip to Dubai and Qatar. We had a very awesome experience and a good time. We will continue to travel with you to the next World Cup. keep in touch. All the best to all of you.
Arturo Chaltelt
USA

WOD is a company you can trust and feel comfortable asking for anything to make your experience better. I just traveled to the 2022 World Cup with them and it was a blast. Everything nicely coordinated and great constant service and communication.
Aubrey DeSouza
Australia

World Cup - Qatar Prior to our trip to the World Cup to Qatar, we were given helpful advice to plan the trip with staff of World of Discoveries (Wofdi). The Trip was very organized with good ground support and did not have any problems. The Wofdi was always just a "what app" away which was comforting and helpful Aubrey and Marilyn DeSouza
Susan & James, USA
USA

As avid sports enthusiasts, particularly in tennis, my husband and I have eagerly awaited the opportunity to venture out again after years of staying home due to the COVID situation. We decided it was time to break free and fulfill our dream of visiting France to witness the thrilling Roland Garros tournament. While we typically prefer organizing our own travels, we recognized that exploring a vast country like France warranted the expertise of a travel agency. Our aim was to take a tour that encompassed attending the male semifinal and final matches, as well as visiting Normandy's Landing Beaches, the renowned wine regions of Champagne and Bordeaux, and ending up with a few relaxing days at the beach. After some initial hesitation, we entrusted World of Discoveries (Wofdi) with our travel plans, and it turned out to be a remarkable decision. Wofdi meticulously designed a comprehensive itinerary that not only fulfilled our desires but surpassed our expectations. The knowledgeable guides who accompanied us throughout the journey, the seamless transport arrangements, and the exceptional attention to detail demonstrated by the Wofdi team left us in awe. Looking back on our trip as we now bask in the delightful sunshine of Nice, we can confidently say that every aspect was flawlessly planned and executed. We extend our heartfelt gratitude to the entire team for making our European summer vacation truly unforgettable.