Euro 2024 Travel Packages
Germany 14 June - 14 July
Сlick on a travel package for more details
The Event
Countdown timer is on for the soccer fans! Euro 2024, the greatest sporting event of its kind, will take place in Germany from 14 June till 14 July making this county a travel hotspot of the year. This is the second European soccer Championship that Germany has hosted since reunification, but for the first time the country will be the sole host of the competition. Also for the first time, the competition will be held in the former eastern Germany, in Leipzig.
Euro 2024 is sure to be an unforgettable experience for all involved. The tournament will bring together the best teams and players from across Europe and all over the world and the electric atmosphere in the stadiums is sure to be matched by the excitement and energy of the host cities themselves. Get ready to experience the thrill of the competition and discover some of the most beautiful and vibrant destinations in Germany. Вon't miss out this great opportunity to re-discover classic Europe with our best value hospitality packages to Germany 2024!
The qualification games will be played from March to November 2023, and the three play-offs will be held in March 2024.
Euro 2024 Key Facts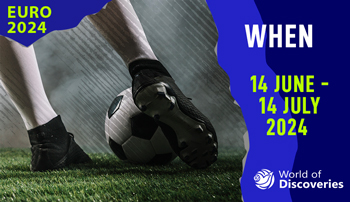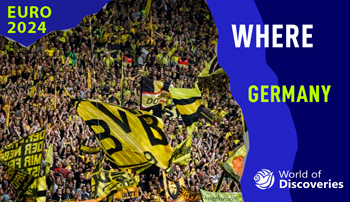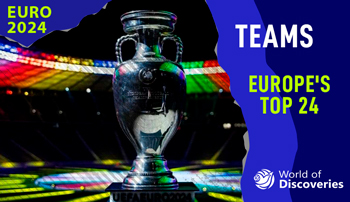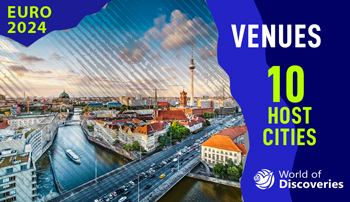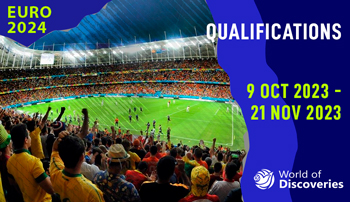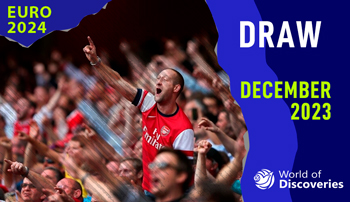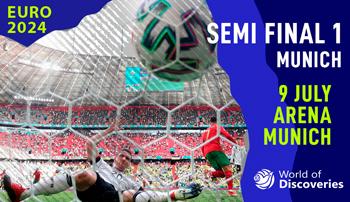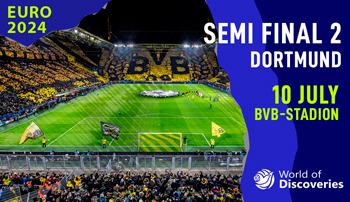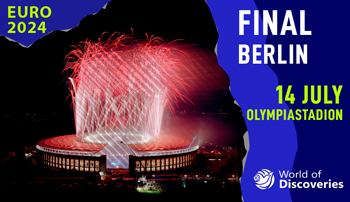 Euro 2024 Venues
Euro 2024 will take place across ten world class stadiums in Germany:
Berlin: "Olympiastadion" (capacity: 70,000)
Munich: "Arena Munich" (67,000)
Dortmund: BVB-Stadion (capacity: 66,000)
Stuttgart: "Stuttgart Arena" (54,000)
Hamburg: Volksparkstadion (50,000)
Gelsenkirchen: Arena AufSchalke (50,000)
Cologne: Stadium Cologne (47,000)
Düsseldorf: Düsseldorf Arena (47,000)
Frankfurt: Arena Frankfurt (46,000)
Leipzig: "Leipzig Stadium" (42,000)
Euro 2024 Schedule
Choose your travel package
Our reviews
Susan Hutchinson
Australia

From the first time we arrived in DOHA for the World Cup Soccer, we were meet with grace and clean vehicle and great customer service. Any thing we may have required we were given the best scenario. Our transportation the the airport right on time as we wanted to be collected earlier. The Workd Cup Soccer tickets and seating sensational. Our travel agent in Sydney Australia, Oxford Travel Maroubra - Phillip & Christina were able to secure World of Discoveries for us. Any further journeys we require both will be booked through. ??✈️
Erika Proano
USA

I decided to take my dad to the World Cup to watch Ecuador play and enjoy the opening ceremony. After some online research, I found World Of Discoveries and I am beyond glad I found them. I trusted them with all the details and our experience was exceptional. World of Discoveries personalized approach is something I beyond appreciate; the team was in touch and answer my questions super timely and very clearly (I had many many questions). I received guidance on next steps as we were approaching the world cup and I knew I was not going to miss any details because they were on top of everything. The World Cup experience was above and beyond what we expected. We didn't have to worry about anything, World of Discoveries took care of the logistics and planned everything for us! even our side trip to Dubai was unforgettable! Thankful to companies that deliver above and beyond expectations and help us make memories that we will cherish forever. I can't wait for our next adventure!
Jose Leonardo Ramos Mateos

Great experience in Qatar World Cup!!! Great service and support during our trip to Dubai and Qatar for the 2022 FIFA World Cup!!! Helena for the first contact and reservations coordination was just perfect! Michael, Varya, Irena, Anastasia and all the support staff made a great Job and made us feel safe, happy and satisfied with the service and the tours we got. The full tour included welcome party, Desert dinner and show, tour in Dubai and a perfect logistics for travel between Dubai and Qatar. We had no problem with the FIFA hospitality tickets… Simply a perfect and unforgetable trip!!! We will for sure hire World of Discoveries services again soon!!
Carlos B & Family
Argentina

Very professional people Very professional people, made our stay a great one, everything was according to what was offered in Hospitality Tickets, hotel, transfers and tours I would definately go with WOFDI to the next Fifa World Cup 2026 Vamos Argentina!!!!!! Thank you
Bruce McDougall
Australia

I recently toured Qatar during the World Cup with Varya and Mike's team at World of Discoveries. The experience over three weeks was first class. Varya and her team nailed the detail for every aspect of the trip from planning and booking through to the actual travel, tours, sightseeing, transport, accommodation and ticketing to games. They were always accessible to deal with any issues that arose and went the extra mile to ensure the travelling group was happy, organised and safe. And they throw a mean party. I wouldn't hesitate to recommend World of Discoveries for trips of a lifetime.
Karen Stowell
Australia

Varya and her team made everything run smoothly. We had World Cup tickets already purchased but could not marry with accommodation. Varya came up with an itinerary included flights, transfers and hotels, supported by 24 hour help, which was tested on several occasions. We have no hesitation in recommending WofDi, and foresee using their services again. Thank you so much for so much
Disclaimer
The term Euro 2024 is used only to describe certain events without the specific permission of UEFA. World of Discoveries is not affiliated with UEFA, UEFA EURO, EURO 2024 GmbH, UEFA Foundation, 2024 Hospitality Experience Group of Companies, Sportfive Global Holding GmbH, SPORTFIVE Entity, Fortius AG, a Fortius Entity co-owned by Daimani AG and Dentsu Sports International, a DENTSU Entiry, UEFA Events SA, UEFA Club Competitions SA, UEFA Member Association, DFB Deutscher Futball-Bund e.V, DBF Euro GmbH, the German Football Federation, in anyway. Travel packages and services provided by World of Discoveries are independent from UEFA . The official website that offers tickets for EURO 2024 tournament is https://www.uefa.com/euro-2024