Paris Summer Games 2024 Packages
26 July - 11 August, 2024
Сlick on a travel package for more details
329 Sport Events across France
Planning a trip to the Summer Games can be tricky due to the multitude of events, locations, and sessions within a 2-week time frame. Share with us the events you desire to attend during Paris Summer Games 2024, and we will craft a bespoke itinerary to encompass all of them seamlessly whether you are up to track & field, swimming or basketball, or all together.
Our travel packages include carefully selected and centrally located accommodations, comfortable transfers, exciting tours, and 24/7 on the ground support, providing you with a comprehensive and hassle-free experience.
We have been serving you since 2016. Over 4,500 satisfied travelers have attended the world's most sought-after sporting events: Football World Cups 2018 and 2022, Roland Garros, Formula 1, Euro Cup, Champions League and many more.
We are proudly an Australian owned company you can rely on with peace of mind.
Embrace the extraordinary
Experience the buzz and excitement of the eagerly awaited Paris Summer Games 2024. Be a part of the electrifying atmosphere as the world's greatest athletes come together to ignite the start of this prestigious event—the biggest ever organized in France.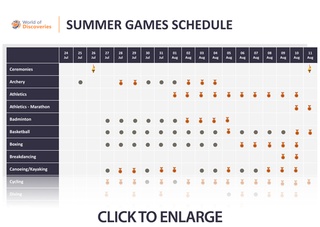 Paris is ready to blow viewers away with an unmatched level of entertainment. Combining French hospitality, cuisine, and creativity with multicultural sports festival, the Paris Summer Games 2024 will offer an unforgettable experience.
In Paris itself, you may attend the amazing Seine River Opening Ceremony, the Closing Ceremony and the majority of the competitions: track & field (athletics), tennis, basketball, artistic gymnastics, swimming & more.
Other gorgeous French cities will host football (Bordeaux, Nantes, Nice & Lyon), sailing (Marseille), Lille (handball).
After the Games in Tokyo were postponed and eventually held in 2021, there is a tremendous surge of interest in the upcoming Summer Games in Paris while accommodation capacity is limited. Take advantage of our Paris Summer Games 2024 travel packages, complete with hospitality tickets, to ensure a comfortable and enjoyable stay. You just fly there and we take care of the rest.
Choose your travel package
Our reviews
Diana Kammunkun
USA

Best Staff, Great Communication The communication and assistance from the Michael from the beginning, Alex during the pre-tour and post tour and Anna during the tour was better than exceptional; we were well taken care of. The staff truly cared about us having a memorable experience and their efforts greatly contributed to that happening. I'll definitely be looking into their other tours.
Michael Morcos
Australia

Qatar World Cup experience was awesome, I travelled in 2018 with Varya and the team with my dad, this time around took my cousin and both times the team went above and beyond expectations. Thank you to the Discovery team. Looking forward to USA, Mexico, Canada or even potentially Asian Cup in Qatar.
Aubrey DeSouza
Australia

World Cup - Qatar Prior to our trip to the World Cup to Qatar, we were given helpful advice to plan the trip with staff of wofdi. The Trip was very organised with good ground support and did not have any problems. The wofdi was always just a "what app" away which was comforting and helpful Aubrey and Marilyn DeSouza
Susan & James, USA
USA

As avid sports enthusiasts, particularly in tennis, my husband and I have eagerly awaited the opportunity to venture out again after years of staying home due to the COVID situation. We decided it was time to break free and fulfill our dream of visiting France to witness the thrilling Roland Garros tournament. While we typically prefer organizing our own travels, we recognized that exploring a vast country like France warranted the expertise of a travel agency. Our aim was to take a tour that encompassed attending the male semifinal and final matches, as well as visiting Normandy's Landing Beaches, the renowned wine regions of Champagne and Bordeaux, and ending up with a few relaxing days at the beach. After some initial hesitation, we entrusted World of Discoveries (Wofdi) with our travel plans, and it turned out to be a remarkable decision. Wofdi meticulously designed a comprehensive itinerary that not only fulfilled our desires but surpassed our expectations. The knowledgeable guides who accompanied us throughout the journey, the seamless transport arrangements, and the exceptional attention to detail demonstrated by the Wofdi team left us in awe. Looking back on our trip as we now bask in the delightful sunshine of Nice, we can confidently say that every aspect was flawlessly planned and executed. We extend our heartfelt gratitude to the entire team for making our European summer vacation truly unforgettable.
Dragan Rakic
Australia

Great experience and organisation by the team at works of discoveries - communication was great all the way through the trip
Bruce McDougall
Australia

I recently toured Qatar during the World Cup with Varya and Mike's team at World of Discoveries. The experience over three weeks was first class. Varya and her team nailed the detail for every aspect of the trip from planning and booking through to the actual travel, tours, sightseeing, transport, accommodation and ticketing to games. They were always accessible to deal with any issues that arose and went the extra mile to ensure the travelling group was happy, organised and safe. And they throw a mean party. I wouldn't hesitate to recommend World of Discoveries for trips of a lifetime.