Travel to Europe
Group & private tours
Choose your next adventure
The top sporting event of the year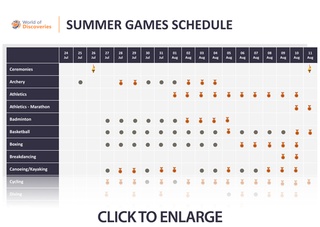 Experience the grandeur of the Paris Olympics 2024 and immerse yourself in a spectacular celebration of athleticism and culture From July 26th to August 11th, the City of Lights will transform into a global stage, hosting world-class athletes and passionate sports enthusiasts from around the globe. Be part of the electrifying atmosphere as the world's greatest athletes come together to ignite the start of this prestigious event—the biggest ever organised in France.
329 events through 28 sports and 206 nations will share these moments of triumph. There has never been a better excuse to visit Paris.
The world's most visited country
With astonishing 118 mln international visits, France is the world's leading travel destination renowned for its rich history, stunning landscapes, and vibrant culture. The country boasts a plethora of world-famous attractions, charming and distinctly different regions. From lavender fields in Provence to sunny beaches of the glamorous French Riviera, from wine tasting in the picturesque vineyards of Bordeaux to landing beaches of Normandy, with its exquisite cuisine, artistic heritage, and romantic ambiance, France continues to captivate travellers from around the globe.
Take the Stress Out of Planning
Using an experienced travel agent for planning a trip to a highly sought-after sporting event alleviates stress and ensures a smooth and memorable experience. Our expertise in handling logistics, accommodations, transportation and various tours and events saves the most precious asset of yours: time and effort. Insider knowledge provides access to exclusive packages, VIP experiences, and useful tips. We do the planning, you do the cheering. Focus on your vacation, not on travel details!
Tickets for Paris 2024 Summer Olympics
10 million tickets plus 3.4 million tickets for Paralympics will be available for Summer Games 2024 in Paris. World of Discoveries is your reliable travel partner to offer comprehensive Paris Summer Games packages that encompass:
Various accommodation options in Paris to cater for any budget and family needs
Full breakfast daily
Private return airport transfers
Half-day Paris tour, full day Champagne tour with exclusive experiences - or both
Exclusive welcome party "So French" on 25th July and 8th August
24/7 onsite hosts and destination experts
All taxes and service charges
Optional tours and activities in Paris and France
Travel agent navigates changing Travel Conditions
At World of Discoveries, we pride ourselves on being there for our clients when unexpected challenges arise during their vacations. We've encountered it all – weather delays, flight cancellations, lost luggage, closed borders and global pandemic. We advocate for our clients, securing alternative flights, coordinating transfers, and even rearranging itineraries to ensure your trip continues seamlessly.
Summer Games 2024 Highlights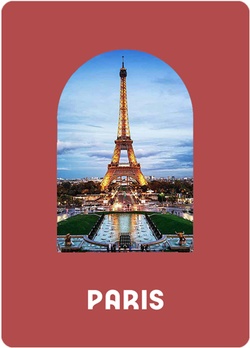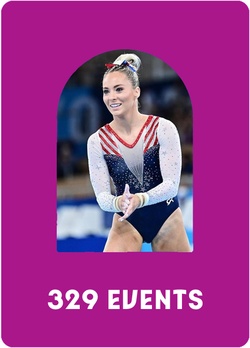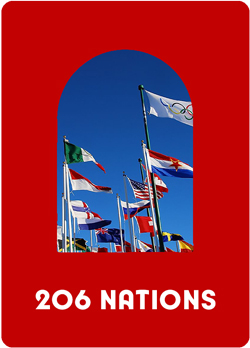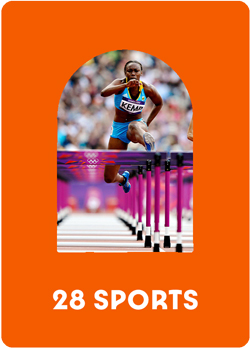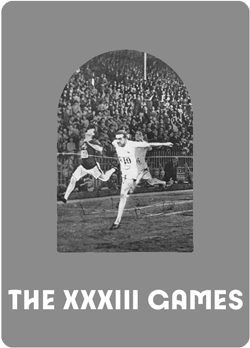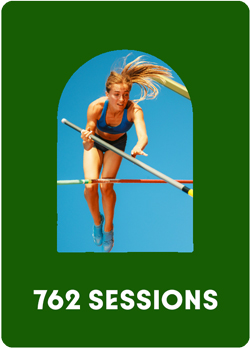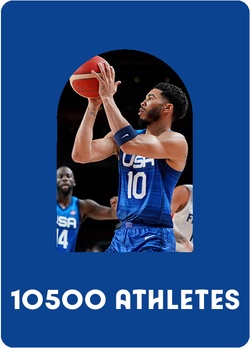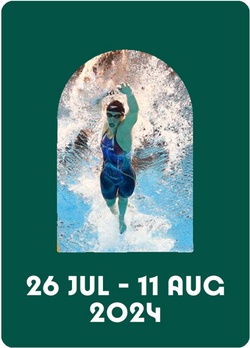 Disclaimer
The term Summer Games 2024 is used only to describe certain events without the specific permission of The PARIS 2024 OLYMPIC AND PARALYMPIC GAMES ORGANIZING COMMITTEE, International Olympic Committee and On Location Events LLC. World of Discoveries is not affiliated with The PARIS 2024 OLYMPIC AND PARALYMPIC GAMES ORGANIZING COMMITTEE, International Olympic Committee and On Location Events LLC. Travel packages and services provided by World of Discoveries are independent from The PARIS 2024 OLYMPIC AND PARALYMPIC GAMES ORGANIZING COMMITTEE, International Olympic Committee and On Location Events LLC. The official website that offers tickets for Summer Olympic Games 2024 in Paris is https://www.paris2024.org
Our reviews
Jorge Oller
Costa-Rica

Our experience with World of Discoveries has been impeccable. From Qatar's World Cup onwards, they will be our #1 choice. Varya, Iren, Nathan, Damon, Iren, Lina; Anna and all the rest of the Wofdi team: Thank you!
Arturo Chaltelt
USA

WOD is a company you can trust and feel comfortable asking for anything to make your experience better. I just traveled to the 2022 World Cup with them and it was a blast. Everything nicely coordinated and great constant service and communication.
Zain Ali
USA

GREATEST TRIP EVER We had the most incredible experience. World of Discoveries made our trip to Qatar for the World Cup so easy and enjoyable. Mike helped us with any questions we had before the trip and anything we needed during the trip. The rest of the staff was so helpful and nice during the trip that it removed any worry we had during the trip so all we had to do was sit back and enjoy the wonders of the trip. I would highly recommend them for use in any trip. By far, this was the best trip I have ever been on and they played a HUGE role in making that the case. GREATEST EXPERIENCE EVER!!!
Diana Kammunkun
USA

Best Staff, Great Communication The communication and assistance from the Michael from the beginning, Alex during the pre-tour and post tour and Anna during the tour was better than exceptional; we were well taken care of. The staff truly cared about us having a memorable experience and their efforts greatly contributed to that happening. I'll definitely be looking into their other tours.
Juan Torres & Family
Mexico

World Cup experience (A+) It is great when companies do exactly what you paid for. Host Anna, was amazing at answering all questions and posting in the WhatsApp groups the timings and what to expect in each of the stages of the trip. Seats could have been a little better but we were told that it was a Fifa decision.
Ian C
Australia

World of Discoveries make you feel like you are their only customer (in a good way) that they can personalise and achieve outcomes for the biggest events in the World. Since my awesome experience at the 2018 Men's World Cup in Russia to the recent Women's World Cup 2023 held in Australia and New Zealand, Varya and her team ensure that her customers are satisfied beyond expectations. If you are looking for a real experience and a trusted partner to deliver, you should not hesitate to contact World of Discoveries.