CONMEBOL Copa América Tournament
14 June – 14 July 2024
Copa América 2024 Highlights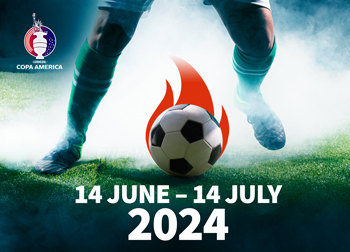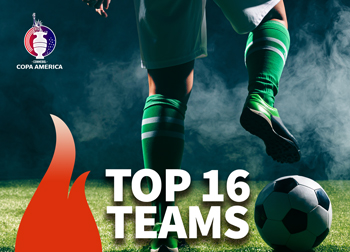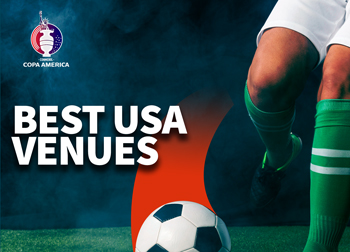 The Event
Are you looking for an exciting sports experience combined with a chance to travel to some of the most gorgeous cities in the USA? Look no further than the Copa América 2024, the oldest and most prestigious soccer tournament in South America, held next year in the United States.

With 47 stagings since its inauguration in 1916, this tournament has a rich history and is an event not to be missed. Eight out of ten CONMEBOL national teams have won the tournament at least once, with only Ecuador and Venezuela yet to win. Argentina and Uruguay hold the record for the most championships, with 15 cups each.

Support your team and witness the likes of Lionel Messi, Neymar Jr, and Luis Suarez in action, as they represent their countries in their quest for victory. Our customizable travel packages cater to your unique preferences, and we take care of everything from the moment you touch down in the USA until you depart, with travel directors in the field and 24/7 support via phone or WhatsApp. Our tours are ideal for soccer fans of all ages, including singles, couples, and families. We can match solo travelers to share rooms and manage costs, ensuring you experience the most beautiful cities in the USA while enjoying the Copa América.

Our focus is on delivering exceptional hospitality packages for prestigious VIP events and experiences. We take pride in our ability to enhance your travel experience and coordinating accommodations, transportation, activities and experiences. As your travel concierge, we will assist and navigate you through complicated hospitality ticketing process.

The schedule for the CONMEBOL Copa América tournament and the opening of ticket sales will be announced by CONMEBOL at a later time. Keep an eye out for updates and remember the dates of June 14th to July 14th, 2024.
Disclaimer
The term Copa América 2023 is used only to describe certain events without the specific permission of CONMEBOL Copa América. World of Discoveries is not affiliated with CONMEBOL, The 2023 CONMEBOL Copa América Cup. Travel packages and services provided by World of Discoveries are independent from CONMEBOL. The official website of The 2023 Copa América Cup is
https://copaamerica.com/