Basketball World Cup 2023
Philipinnes: 25 Aug - 10 Sep 2023
Basketball World Cup 2023 Highlights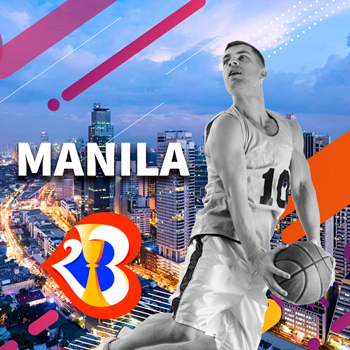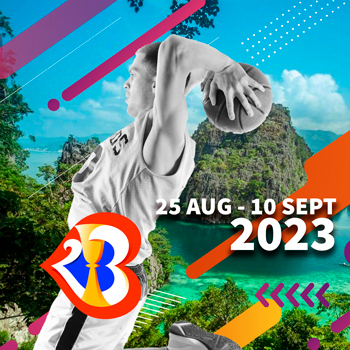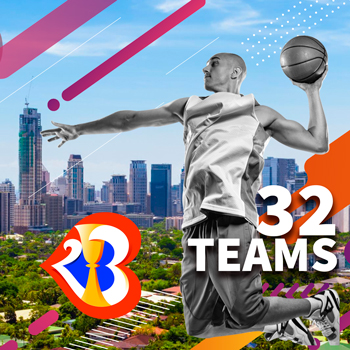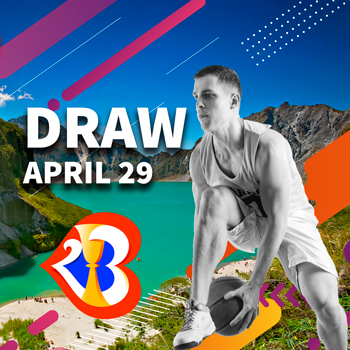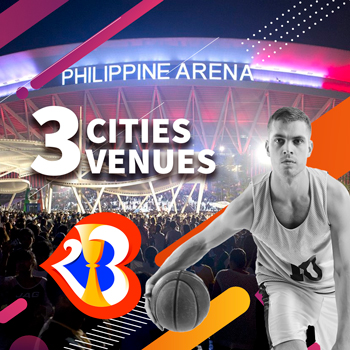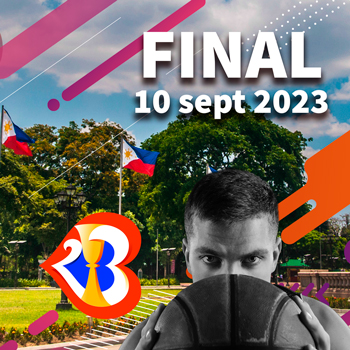 The Event
Get ready for an exciting edition of the World Basketball Championship! The tournament will be divided into three phases - the group stage, the second round, and the final phase. The competition kicks off with the group stage, where 32 top-notch teams will be sorted into eight groups of four (A-H) and play each other once. This stage promises to be a fierce battle, as every team fights to secure a spot in the next round. The top two teams from each group will advance, while the bottom two teams will have to play classification games to determine their rankings from 17th to 32nd.
As the competition heats up, the second round will commence, consisting of four groups (I-L) of four teams. These teams will be the cream of the crop, having fought their way to the top. They will face off once again in a nail-biting round of games, with only the top two teams from each group advancing to the final phase. The tension will be high as the remaining teams battle it out for a chance to be named champions.
But the excitement doesn't stop there. The teams that lost in the quarterfinals will have the opportunity to play classification games, fighting for the prestigious 5th to 8th rankings. This ensures that every team will have a chance to showcase their skills and end the tournament on a high note.
So get ready for the most thrilling World Basketball Championship yet, where the world's best teams will compete to be crowned champions.
Draw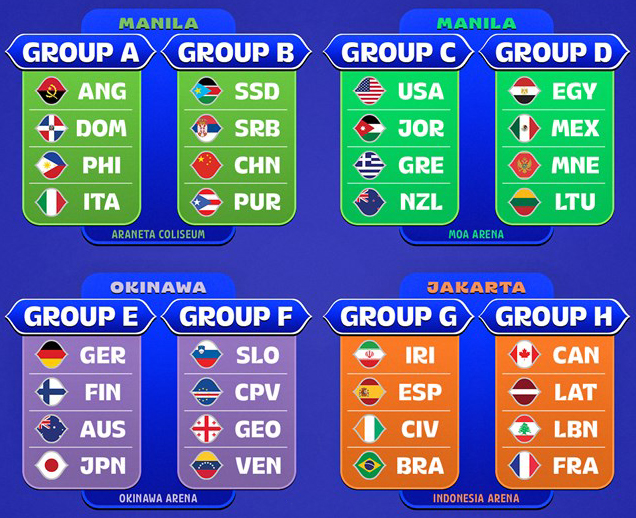 Teams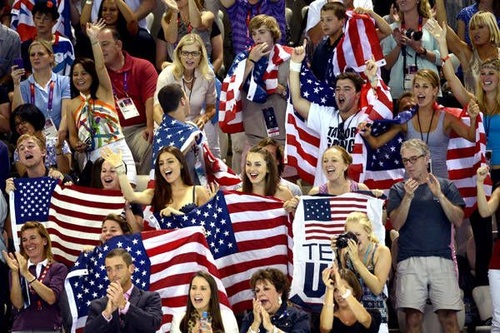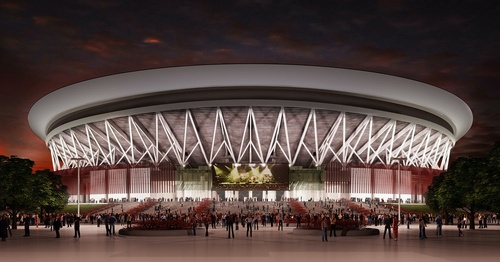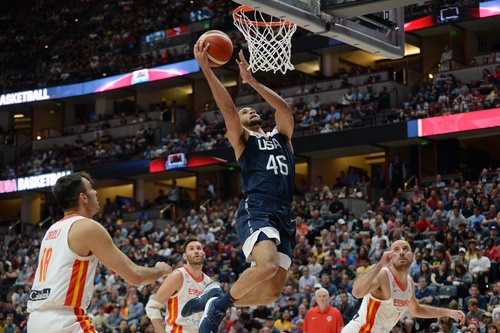 | | | |
| --- | --- | --- |
| Japan | Philippines | Angola |
| Australia | Brazil | Canada |
| Cape Verde | China | Cote d'Ivoire |
| Dominican Republic | Egypt | Finland |
| France | Georgia | Germany |
| Greece | Iran | Italy |
| Jordan | Latvia | Lebanon |
| Lithuania | Mexico | Montenegro |
| New Zealand | Puerto Rico | Serbia |
| Slovenia | South Sudan | Spain |
| USA | Venezuela | |
Cities And Venues
The matches will be held in three cities:
Pasay: The Mall of Asia Arena (Capacity: 20 000)
Quezon City: Araneta Coliseum (16 500)
Bulacan: Philippine Arena (55 000)
Tickets
The official website that offers tickets for the 2023 Basketball World Cup is https://register.worldcup.basketball/en/host-philippines/
For the 2023 Basketball World Cup, we'll make every effort to offer our customers the greatest seats available and hospitality ticketing options. You just fly there and we take care of the rest.
Disclaimer
The term 2023 Basketball World Cup is used only to describe certain events without the specific permission of 2023 FIBA Basketball World Cup. World of Discoveries is not affiliated with FIBA, The 2023 FIBA Basketball World Cup. Travel packages and services provided by World of Discoveries are independent from FIBA. The official website that offers tickets for The 2023 FIBA Basketball World Cup is
https://register.worldcup.basketball/en/host-philippines/